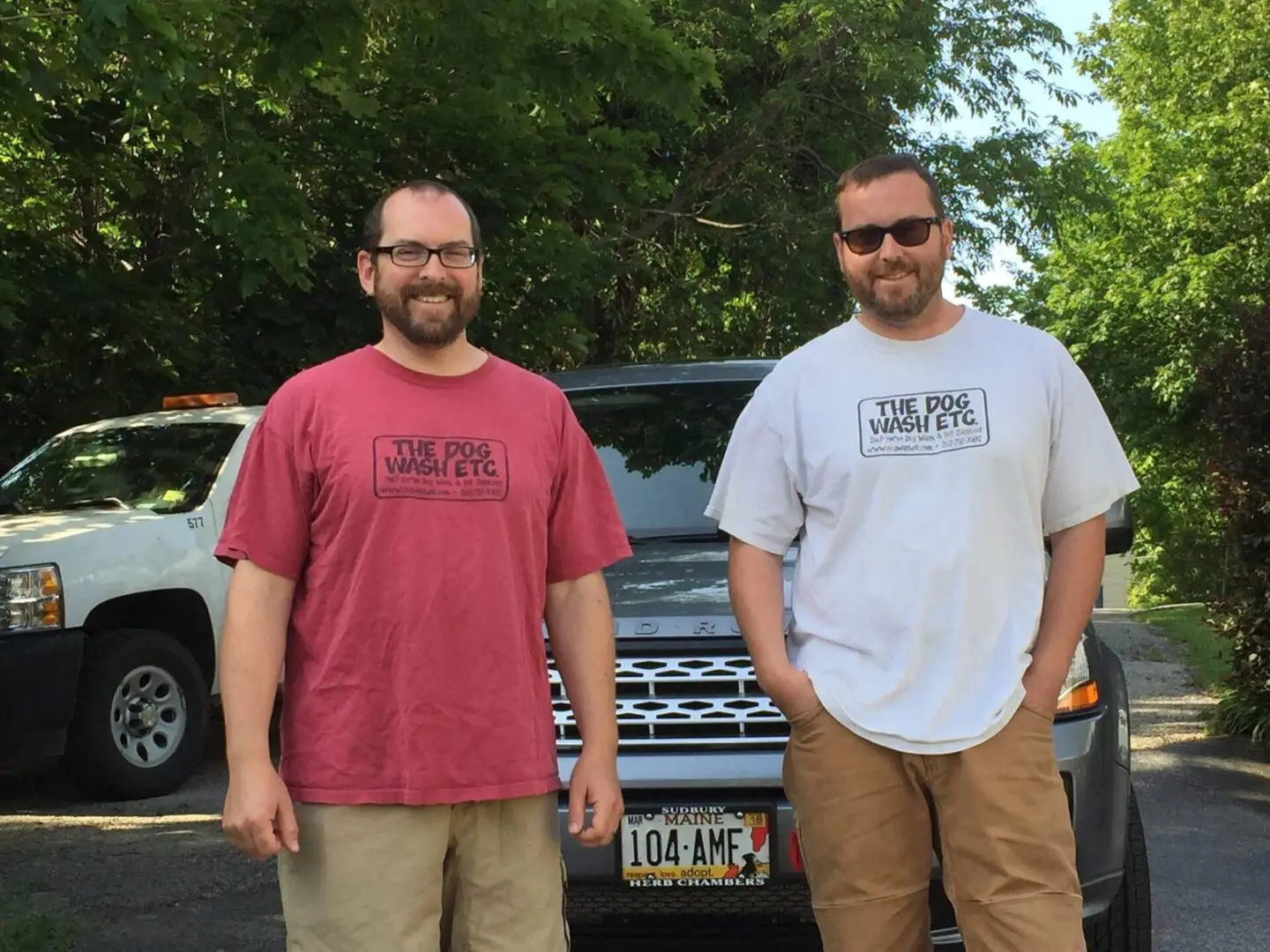 The Portland Dog Wash, LLC (d/b/a The Dog Wash Etc & Pets on Point) offers pet care services and supplies in Portland and is owned and operated by brothers Mark and Greg Goodwin. We have been functioning as Maine's first full-scale self-service dog wash since 2004.
We started in a 980 square foot retail space which was a proof of concept, while we were a fledgling and unique business. After being widely accepted by the Greater Portland community, we decided that the next logical step would be to add retail supplies and limited grooming services for dogs. We also offer cat services in Portland.
Soon we became a hit, and with our newfound success, we expanded and moved into our current 2,500 square foot location in 2010. In 2016, we trademarked Pets on Point to reflect our expanded offerings and began doing business as The Dog Wash Etc @ Pets on Point. In 2023, we expanded once again and now occupy a 5,500 square foot retail location in the same plaza. With a larger space has come a much larger offering of goods and services.
Last, but certainly not least, we claim to have the most friendly, engaging, knowledgeable and best overall sales associates/pet professionals in the greater Portland area.
At The Dog Wash Etc @ Pets on Point, our mission is to help you keep your furry friends clean and healthy. We offer affordable and reliable services in the Greater Portland area. Our full-service dog washing and nail trimming services provide gentle care and love for your pet.